The Depot of Service and Solutions for Digital Technology
0415 900 585

CALL TODAY (03) 9729 6701
Located in Box Hill, Melbourne, TekDepot is a leading provider of computer and mobile phone service since 2009. From network set up to hardware repair, TekDepot is brimming with expertise, the best techs in Victoria.
Based on the excellent technology on hardware repair and good customer relationship, TekDepot currently is the business partner of ACER official Australia and authorized Apple service center.
Our staff of Microsoft Certified Professionals deliver world-class consulting and maintenance of computing systems and networks, as well as system support services for both the home and business user.
We know your computer or mobile phone is an important and crucial part of your life and we want to make problems less stressful, time-consuming, and disruptive. Also we provide you a unbeatable price on the service.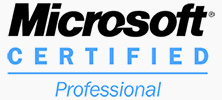 2014. All rights reserved. Jianlong software Shanghai ICP No. 05001683 -4